CBS Board Members 2023-2024
Board Officers:
President: Roberta Solomon
president@cbsnapa.org
When my husband Robert and I moved to Napa from Manhattan almost 8 years ago, I felt we had moved to a very beautiful but somewhat alien part of the country. It took us some time, but when we finally decided to join CBS in 2016, we both felt immediately welcomed and at home again. Being part of the CBS community has been an enriching and rewarding experience.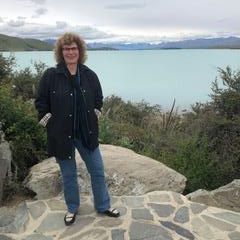 Treasurer@cbsnapa.org
My wife (Kathryn) and I have been dividing our time between San Francisco and Napa since 2004.
As we began spending more time in Napa over the years, we were pleased to discover the CBS community in 2014. We became members in 2016.
During our time with CBS, we have enjoyed the friendship of other members and the opportunities and activities provided to us. I look forward to giving back to CBS in my new role as treasurer.
Immediate Past President: Marc Samrick
Sylvia and I became members in 2014. It has become a large part of our lives and we enjoy this opportunity to support CBS and all that it does for the Jewish community in the Napa Valley.
Board of Trustees:
DDobrow@hotmail.com
Suzy Krieger
shanesoldinger@gmail.com
Sat, June 10 2023 21 Sivan 5783