CBS Board Members 2021-2022
Board Officers:
Sylvia and I became members in 2014. It has become a large part of our life and we enjoy this opportunity to support CBS and all that it does for the Jewish community in the Napa Valley.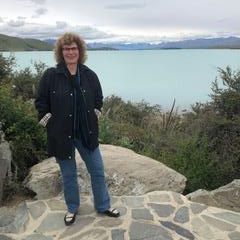 Treasurer: Irene Yesowitch
Having been a long-time board member at our prior Temple before we moved full-time to Napa in 2016, I long ago recognized the value I gave, and more importantly, got, from involving myself in the Temple governance, management and leadership. As a "short termer" in the working work, the timing could not be better for me to embrace the CBS community and help weather the upcoming challenges.
My husband and I joined CBS 5 years ago to reconnect with the local Jewish community. I felt very much an outsider and when the opportunity arose to step into the role of Secretary, I accepted the position. As I had hoped, my seat on the Board of Trustees has given me an insider perspective on the depth and breadth of CBS's activities and impact in the Napa community.
Immediate Past President: Ellyn Elson
CBS has become a vital part of why I love Napa. Our Synagogue provides me with friendships, spirituality, a caring community, and the ability to contribute in a meaningful way. That is why I continue to serve.
Board of Trustees:
andrewabrahamfischer@gmail.com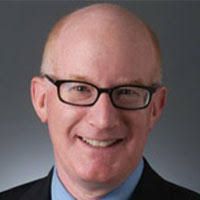 Becoming involved with the leadership of CBS has occurred because, having no family in Napa, the congregation has become one for me! This is my way of showing my appreciation!
Choosing to join the CBS Board at this time was taking advantage of an opportunity to say yes. Yes to playing my part in our shared responsibility for this community, yes to helping to steer the shul in which my son will continue to develop his Jewish identity, and yes to contributing to developing the shul's identity as a welcoming center for Jewish life that is devoted to creating a more just and safe world for all. I did not anticipate the challenges of the pandemic when I said yes, but I look forward to teaming with Marc and the board to address these barriers while remaining focused on our vision for our community, guided by our spiritual and ethical values.
I am truly honored to be serving as a CBS board member. We're extremely fortunate to have such a wonderful community here in Napa and my family is blessed to be able to watch our children grow up in it. I look forward to being a reliable and strong advocate for our membership and our congregation.
When my husband Robert and I moved to Napa from Manhattan almost 8 years ago, I felt we had moved to a very beautiful but somewhat alien part of the country. It took us some time, but when we finally decided to join CBS in 2016, we both felt immediately welcomed and at home again. Being part of the CBS community has been an enriching and rewarding experience.
I was grateful for the opportunity to join the Board of Trustees. Being part of the CBS leadership fulfills my desire to give back to our community while modeling the values I want to impart on my children. I look forward to working closely with this Board and our members knowing that we have a unique set of challenges ahead and that we will be a stronger community because of them.
Mon, January 24 2022 22 Sh'vat 5782