COVID-19 Business Guidelines and Resources
Key Information for Napa County on where to get tested, industry guidance and healthcare providers.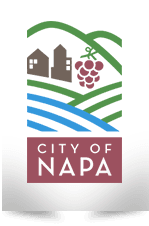 COVID-19 Business Guidelines and Resources
Guidance for Employers and Employees
Resources for the City of Napa's business community in response to the COVID-19 outbreak.
Aldea Children and Family Services offers a wide range of therapeutic and support services that equip people with the tools needed to improve their health, relationships, and, ultimately, their community.
Arts Council Napa Valley's COVID-19 Resource Center
Here you will find up-to-date information regarding COVID-19 in the state and Napa County, and a list of resources for artists/organizations/businesses.
Mon, January 18 2021 5 Sh'vat 5781